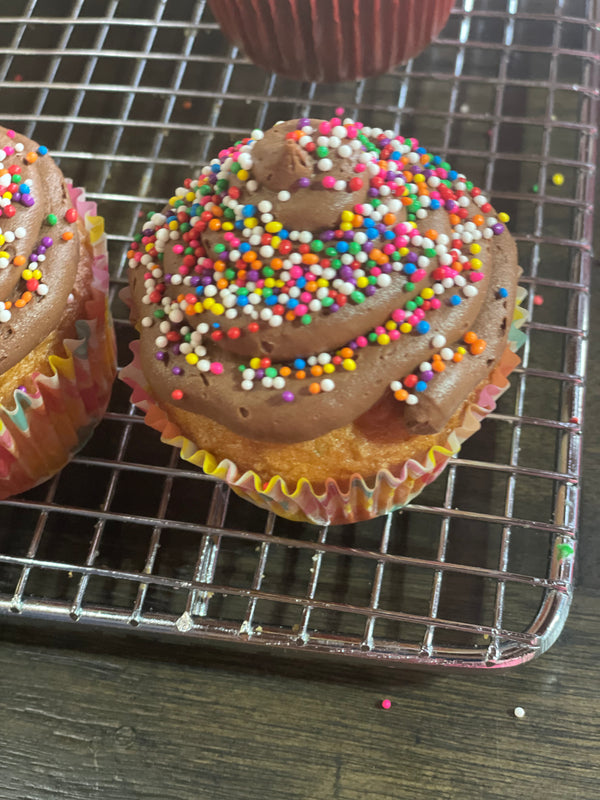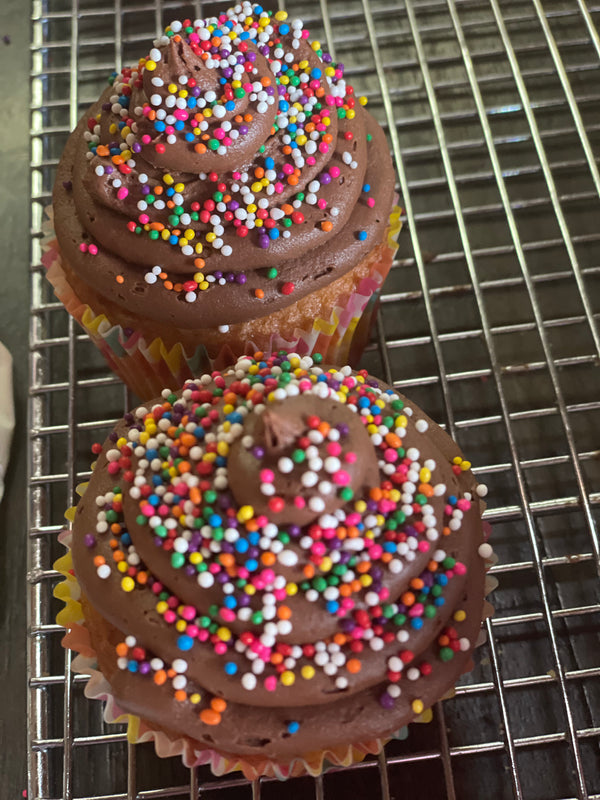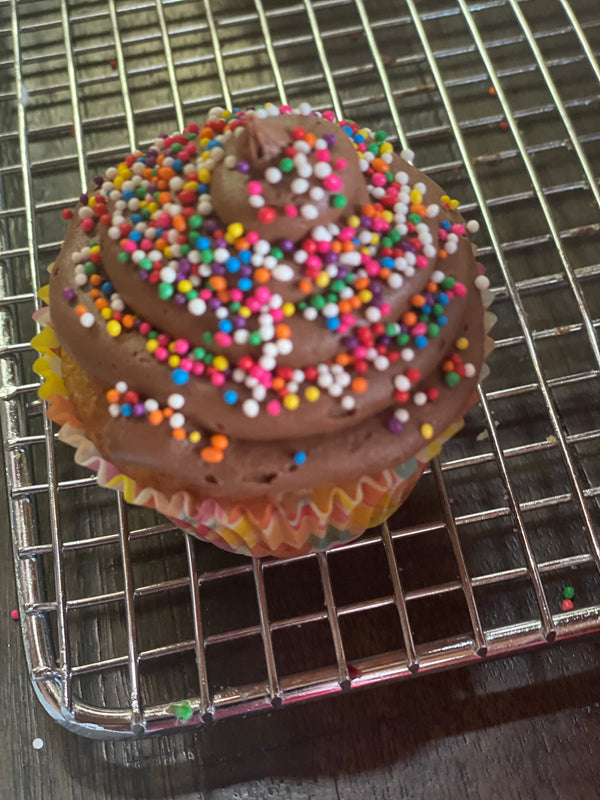 1/2 Dozen Funfetti Cupcakes with Chocolate Frosting
Looking for a delightful combination of sweetness and decadence? Our funfetti cupcakes with chocolate frosting are the perfect choice. These delicious treats offer a fun and colorful twist on a classic dessert, and are sure to satisfy any sweet tooth.
Our moist and tender vanilla cupcakes are studded with rainbow sprinkles, creating a playful and festive look that is as delightful to look at as it is to eat. But what really makes these cupcakes stand out is the rich and velvety chocolate frosting that is generously spread on top.
Made with premium cocoa powder and real butter, our chocolate frosting is whipped to a smooth and creamy texture that is simply irresistible. Each bite of these cupcakes is a perfect balance of vanilla and chocolate, with a delightful crunch from the sprinkles.
Whether you're looking to celebrate a special occasion or just want to indulge in a sweet treat, our funfetti cupcakes with chocolate frosting are sure to please. Order now and enjoy the perfect combination of flavors and textures in every bite.