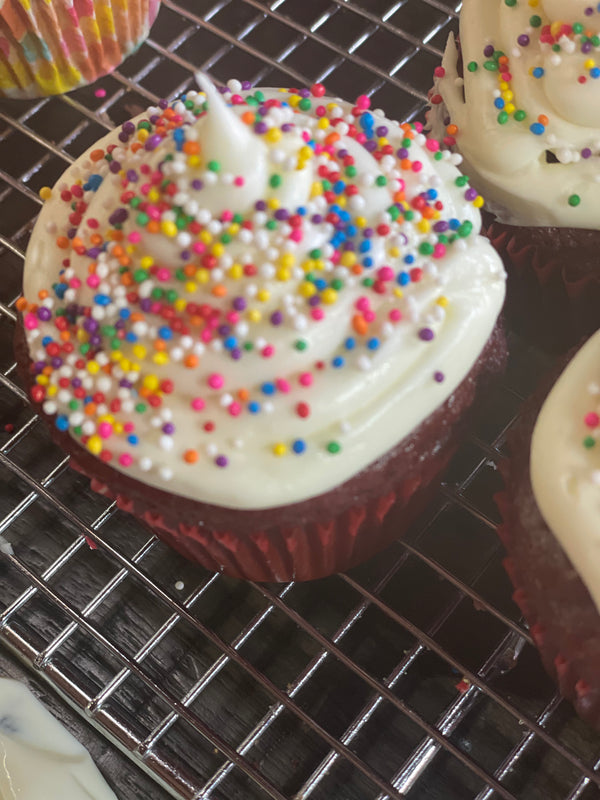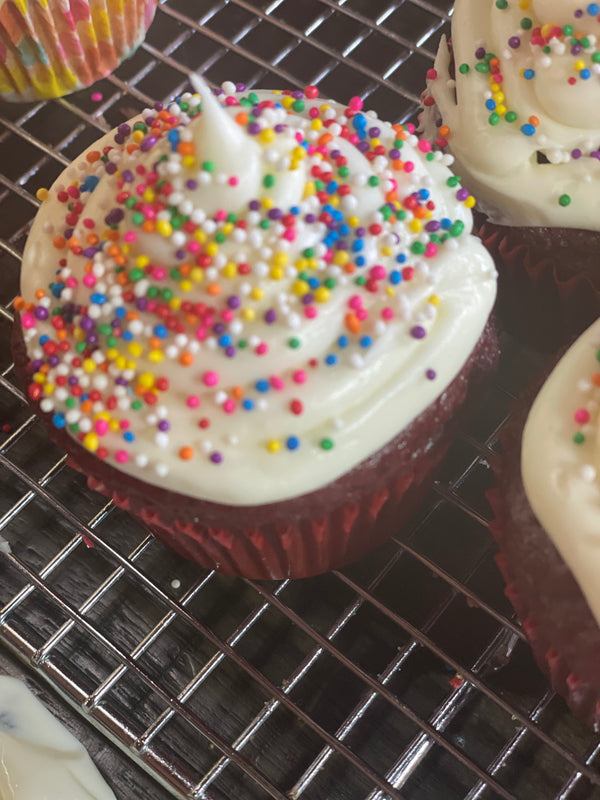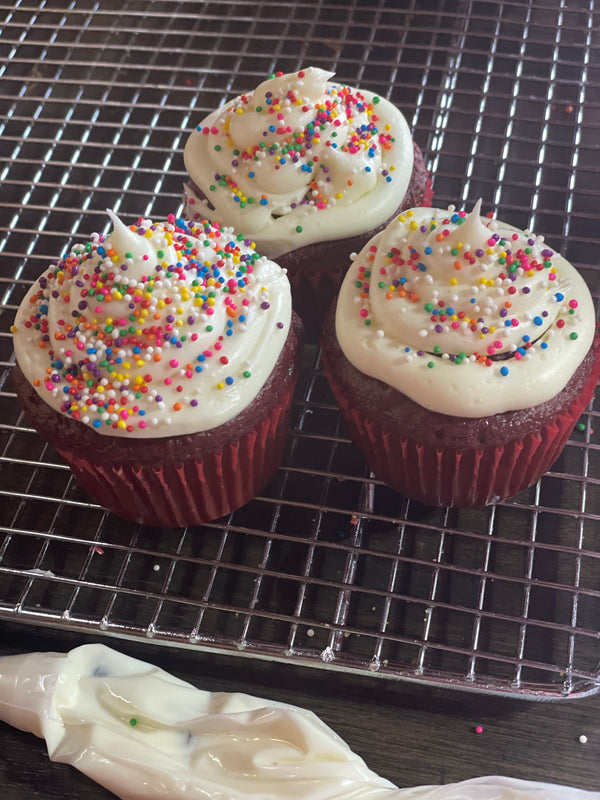 1/2 Dozen Red Velvet Cupcake
Indulge in the luxurious flavor of our signature red velvet cupcake topped with a rich cream cheese frosting. This classic dessert features a moist and decadent red velvet cake base, made with premium cocoa powder and a touch of tangy buttermilk for a perfectly balanced flavor.
Our expert bakers carefully blend the batter to achieve a velvety texture and vibrant red color that will leave your taste buds singing. Each cupcake is then baked to perfection, ensuring a fluffy and tender crumb with a subtle hint of chocolate.
But the real star of this cupcake is the cream cheese frosting - a silky smooth and velvety topping that complements the cake perfectly. Made with real cream cheese and butter, this frosting is whipped to airy perfection and generously piled high atop each cupcake.
The result? A heavenly dessert that is both beautiful to look at and delicious to eat. Perfect for special occasions or as a decadent treat any time of the day, our red velvet cupcakes with cream cheese frosting are sure to delight your senses and satisfy your cravings. Order now and taste the magic for yourself!