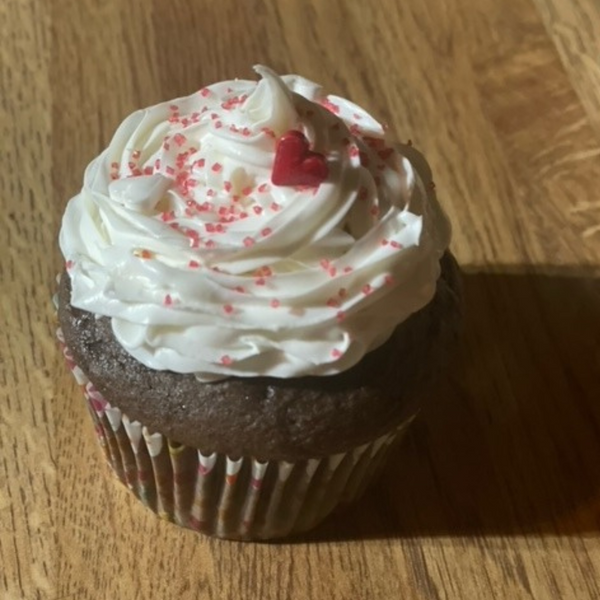 1 Dozen Chocolate Cupcakes with Vanilla Frosting
Indulge in the rich and decadent flavor of our chocolate cupcakes! Each bite of these delectable treats is a chocolate lover's dream come true.
Our chocolate cupcakes are made from the finest ingredients, including premium cocoa powder, fresh eggs, and rich butter. The cake is moist and tender, with a deep chocolate flavor that lingers on your taste buds.
Topped with a generous swirl of creamy chocolate frosting, these cupcakes are a feast for the eyes as well as the palate. Our frosting is made from real chocolate and whipped to perfection, creating a smooth and velvety texture that melts in your mouth.
Perfect for any occasion, our chocolate cupcakes are a crowd-pleaser that will leave everyone craving more. Whether you're looking for a sweet treat to enjoy with a cup of coffee, or a special dessert to share with friends and family, our chocolate cupcakes are sure to satisfy your sweet tooth.