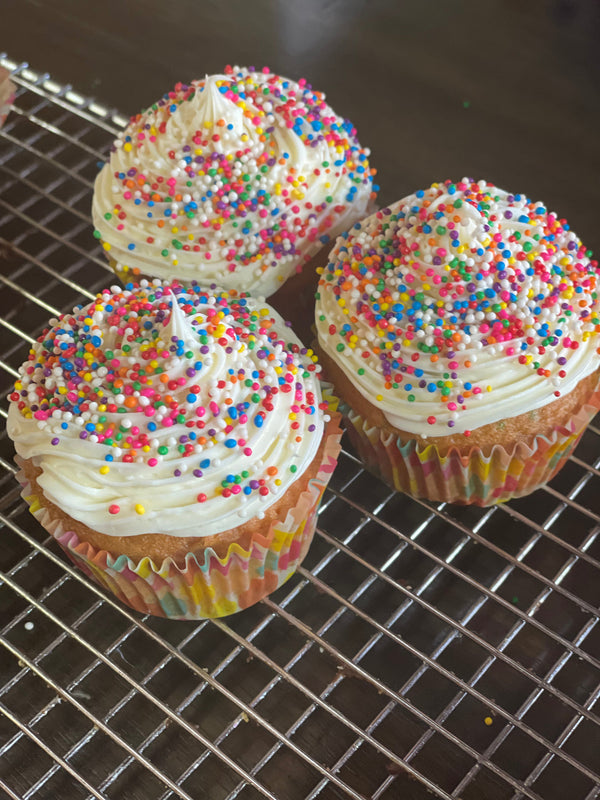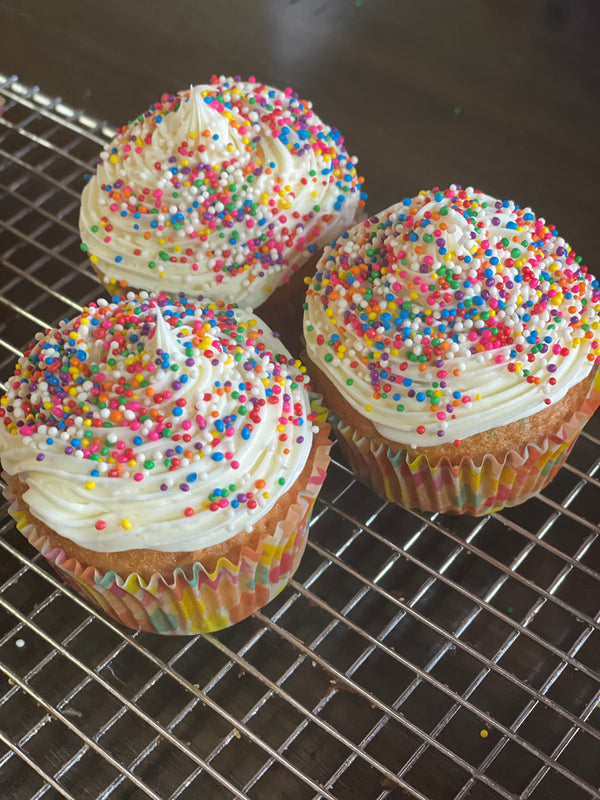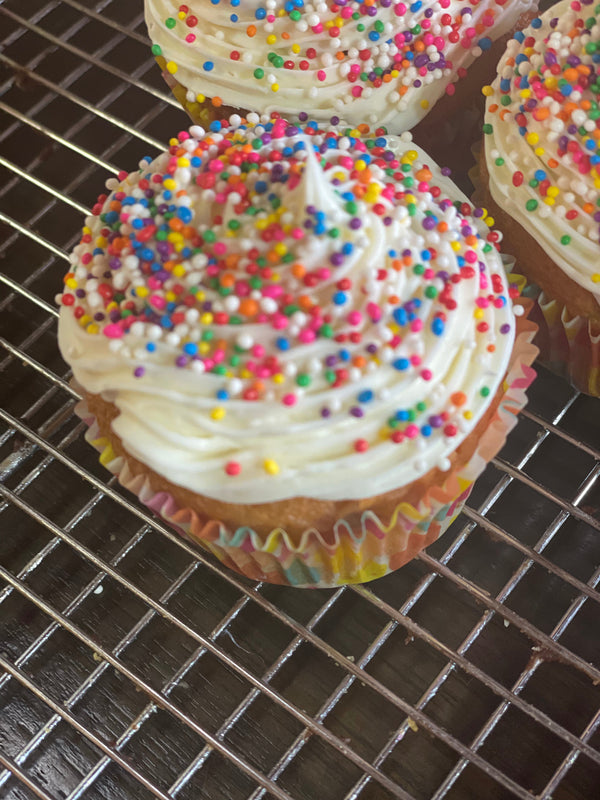 1 Dozen Funfetti Cupcakes with Vanilla Frosting
Get ready for a burst of color and flavor with our funfetti cupcakes topped with creamy vanilla frosting. These cheerful treats are perfect for any celebration or simply to brighten up your day.
Each moist and fluffy vanilla cupcake is studded with rainbow sprinkles, adding a playful and festive touch to every bite. Our skilled bakers use only the finest ingredients to create a perfect balance of sweetness and texture, making every bite an explosion of flavor.
But what really sets these cupcakes apart is the velvety smooth vanilla frosting that sits on top of each cake. Made with real butter and vanilla bean, this frosting is whipped to a fluffy and creamy texture that complements the cake perfectly.
Whether you're looking for a fun addition to a party, a thoughtful gift for a loved one, or simply a treat for yourself, our funfetti cupcakes with vanilla frosting are sure to bring a smile to your face. Order now and experience the joy of these colorful and delicious treats!