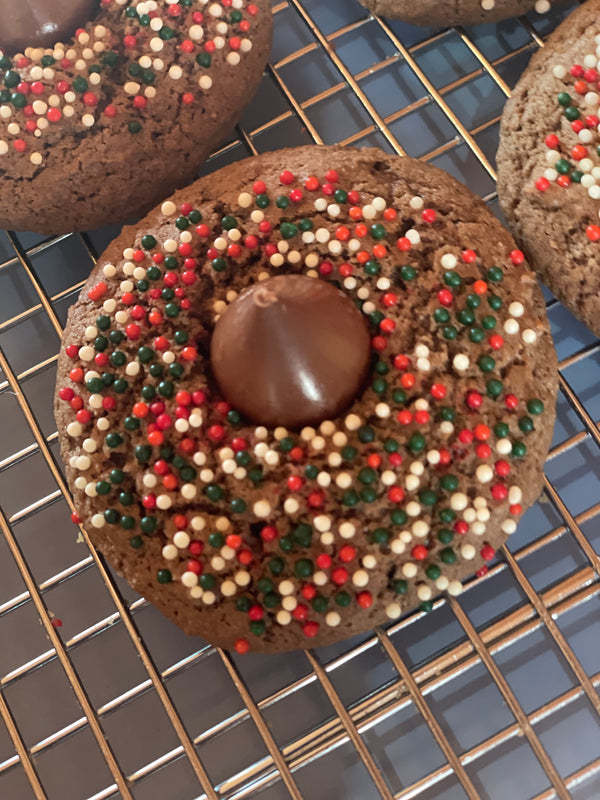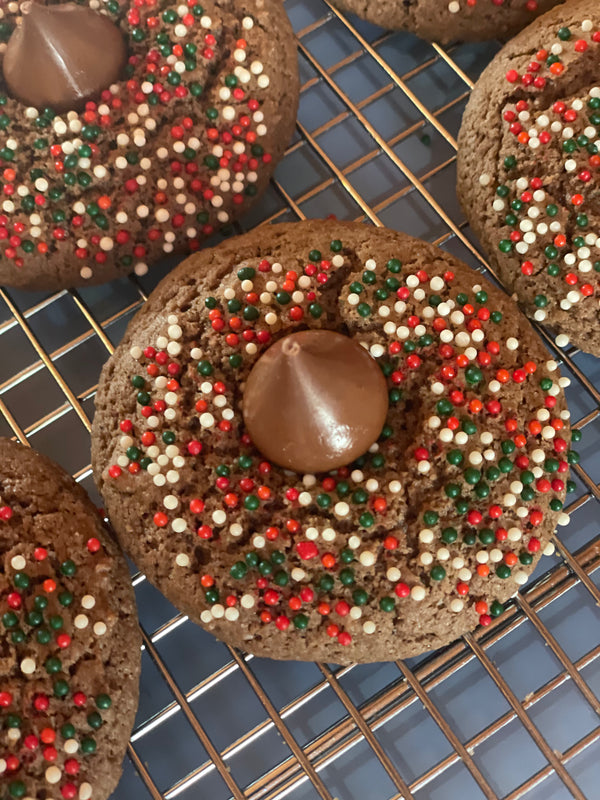 Experience the ultimate chocolate indulgence with our irresistible Chocolate Blossom Cookies! These cookies are made with rich, velvety chocolate dough and topped with a Hershey's Kiss chocolate that melts in your mouth.
Our Chocolate Blossom Cookies have a perfect balance of sweetness and chocolatey goodness. The soft, chewy center is complemented by the slightly crispy edges, making every bite a delightful experience. These cookies are baked fresh daily, and are perfect for a mid-day snack or as a comforting treat after dinner.
Made with high-quality ingredients, including premium cocoa powder and real butter, our Chocolate Blossom Cookies are sure to satisfy even the most intense chocolate cravings. They're also a great gift for chocolate lovers, and are perfect for any occasion.
Order a batch for yourself or as a gift for a friend, and experience the decadent richness of our Chocolate Blossom Cookies. They're the perfect treat to indulge in when you need a pick-me-up or just want to enjoy a moment of pure indulgence. So go ahead and treat yourself today!