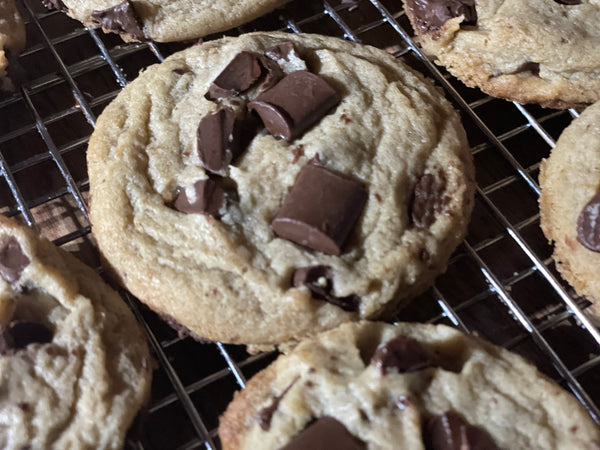 Treat yourself to the ultimate chocolate experience with our delectable Chocolate Chunk Cookies! Made with premium chocolate chunks, these cookies are a chocolate lover's dream come true.
Our Chocolate Chunk Cookies have a crispy exterior and a soft, chewy center that is filled with big chunks of high-quality chocolate. Each bite is a mouthwatering combination of rich chocolate and buttery goodness, making these cookies the perfect indulgence for any occasion.
Made with only the finest ingredients, including real butter and fresh eggs, our Chocolate Chunk Cookies are baked fresh daily for the ultimate indulgence. They're perfect for a mid-day snack, a dessert after dinner, or even paired with a glass of milk for a comforting treat.
Order a batch for yourself or as a gift for a friend, and experience the pure chocolate bliss of our Chocolate Chunk Cookies. They're the perfect treat for any occasion, and are sure to become a new favorite in your cookie jar. So go ahead and treat yourself today!