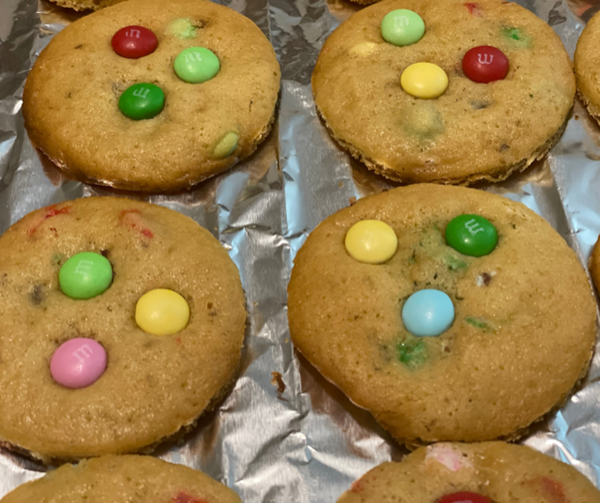 Get ready to experience the playful and colorful joy of our M&M Cookies! These cookies are loaded with M&M candies that add a burst of color and sweetness to every bite.
Our M&M Cookies have a crispy exterior and a soft, chewy center, making them the perfect balance of texture and sweetness. These cookies are baked fresh daily, and are perfect for a mid-day snack, a dessert after dinner, or even paired with a glass of milk for a comforting treat.
Made with only the highest quality ingredients, including real butter, fresh eggs, and M&M candies, our M&M Cookies are sure to satisfy any sweet tooth. They're also perfect for parties or as a fun and colorful treat for kids.
Order a batch for yourself or as a gift for a friend, and experience the playful delight of our M&M Cookies. They're the perfect treat for any occasion, and are sure to become a new favorite in your cookie jar. So go ahead and treat yourself today!