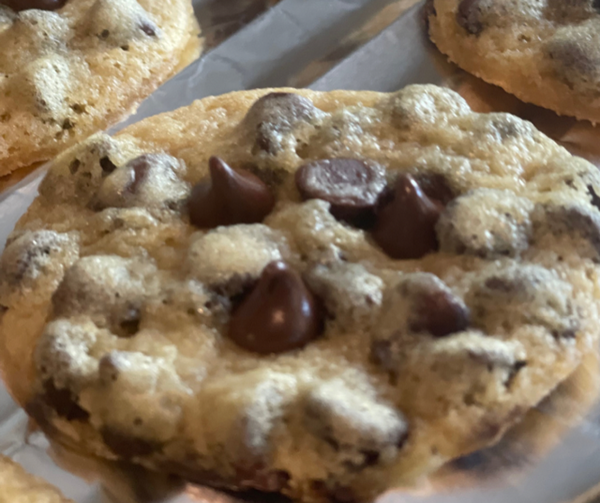 Mel's Old Fashioned Chocolate Chip Cookies
Indulge in the rich, buttery goodness of our classic Chocolate Chip Cookies! Made with the finest ingredients, including premium chocolate chips, our cookies are the perfect treat for any occasion.
Every bite is a mouthwatering combination of crunchy edges and a soft, chewy center. These cookies are made fresh daily and are sure to satisfy even the most discerning sweet tooth.
Enjoy them as a mid-day snack, a dessert after dinner, or even crumbled up over your favorite ice cream. Our chocolate chip cookies are a timeless classic that never goes out of style.
Whether you're ordering for yourself or sending as a gift to a friend, our cookies are sure to bring a smile to anyone's face. So go ahead and treat yourself to a batch today!