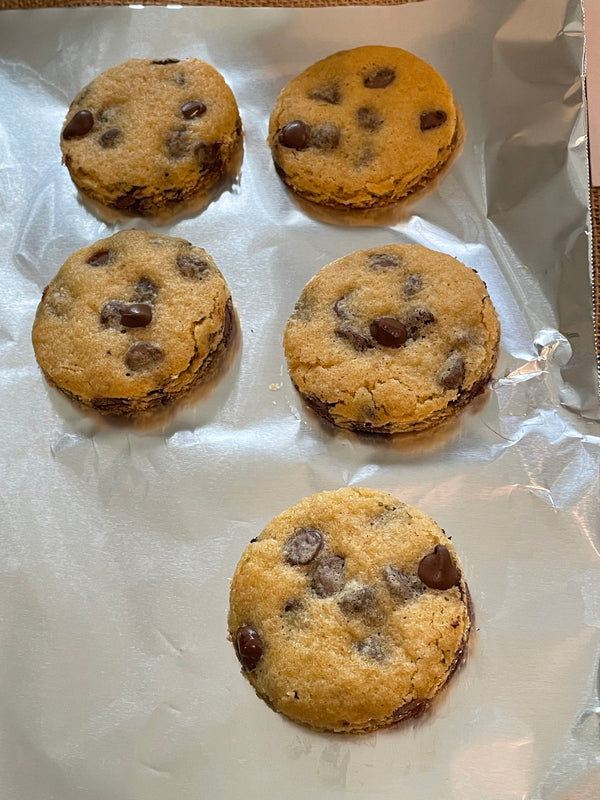 Enjoy the classic taste of chocolate chip cookies without compromising your gluten-free diet with our delicious Gluten-Free Chocolate Chip Cookies! Made with a blend of gluten-free flours and filled with rich chocolate chips, these cookies are perfect for anyone with gluten sensitivities or dietary restrictions.
Our Gluten-Free Chocolate Chip Cookies have a crispy exterior and a soft, chewy center, just like traditional chocolate chip cookies. Every bite is a mouthwatering combination of the perfect balance of sweetness and rich chocolatey goodness.
Made with only the finest ingredients, including real butter and high-quality chocolate chips, our Gluten-Free Chocolate Chip Cookies are baked fresh daily for the ultimate indulgence. They're perfect for a mid-day snack or as a comforting treat before bedtime.
Order a batch for yourself or as a gift for a friend, and experience the pure pleasure of our Gluten-Free Chocolate Chip Cookies. They're the perfect treat for any occasion, and are sure to become a new favorite in your gluten-free diet. So go ahead and treat yourself today, without compromising on taste!