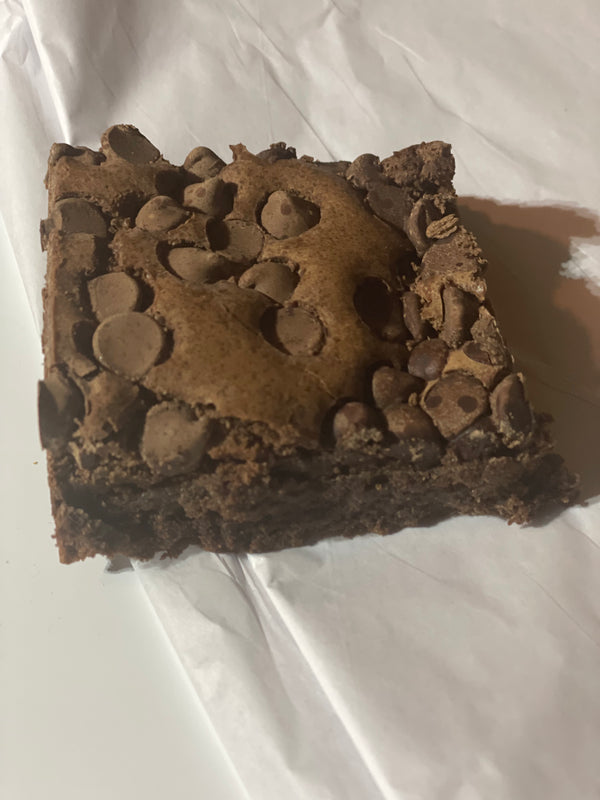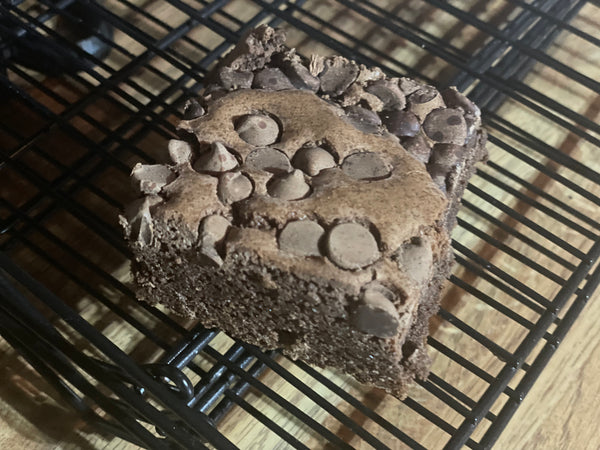 Half Dozen Chocolate Chip Brownies
Indulge your taste buds with our delectable chocolate chip brownies, a heavenly treat that will transport you to a world of rich flavors and irresistible textures.
Our chocolate chip brownies are crafted with the utmost care, using the finest ingredients to ensure a truly delightful experience. Every bite is a harmonious blend of moist, fudgy brownie goodness and generous portions of luscious, melt-in-your-mouth chocolate chips.
These brownies boast a heavenly aroma that wafts through the air as you unwrap them, tempting your senses from the first moment. As you take your first bite, you'll be greeted by a perfect balance of sweetness and deep, dark chocolate flavor. The velvety smoothness of the brownie is enhanced by the burst of intense chocolate from the chips, creating a symphony of taste that will leave you craving for more.
Whether you enjoy them as an indulgent snack, a decadent dessert, or even as a special treat for a celebration, our chocolate chip brownies are guaranteed to satisfy your sweet tooth and elevate your mood. Pair them with a scoop of vanilla ice cream for an extra level of indulgence, or enjoy them on their own to fully savor their mouthwatering decadence.
Each batch of our chocolate chip brownies is carefully baked by our talented bakers, who pour their passion and expertise into every bite. We take pride in delivering the perfect balance of chewiness and tenderness, ensuring that each brownie is a piece of edible art that will impress even the most discerning palates.
Whether you're treating yourself, surprising a loved one, or seeking a crowd-pleasing option for your next gathering, our chocolate chip brownies are the ultimate choice. Order a batch today from our online bakery and experience the joy of sinking your teeth into these heavenly delights. Your taste buds will thank you, and you'll be coming back for more before you know it.