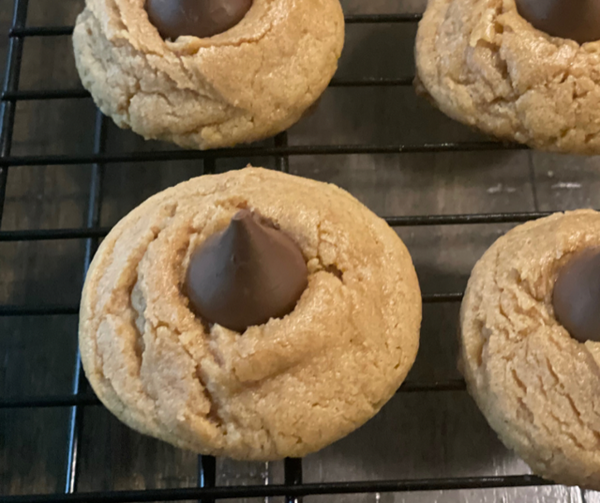 Satisfy your peanut butter cravings with our irresistible Peanut Butter Blossom cookies! Soft and chewy on the inside, these cookies have a slightly crispy exterior with a touch of sweetness that perfectly complements the rich, nutty flavor of peanut butter.
Our Peanut Butter Blossom cookies are topped with a Hershey's Kiss chocolate that melts in your mouth, making for a delicious combination of peanut butter and chocolate in every bite. Made with high-quality ingredients, including creamy peanut butter and real butter, these cookies are baked fresh daily for the ultimate indulgence.
These cookies are the perfect treat for any occasion, whether you're hosting a party, bringing a dessert to a potluck, or simply enjoying as an afternoon snack. They're also a great gift for the peanut butter lovers in your life, and are sure to be a hit with anyone who tries them.
So go ahead and treat yourself to a batch of our Peanut Butter Blossom cookies today, and experience the perfect balance of sweet and salty flavors in every bite!