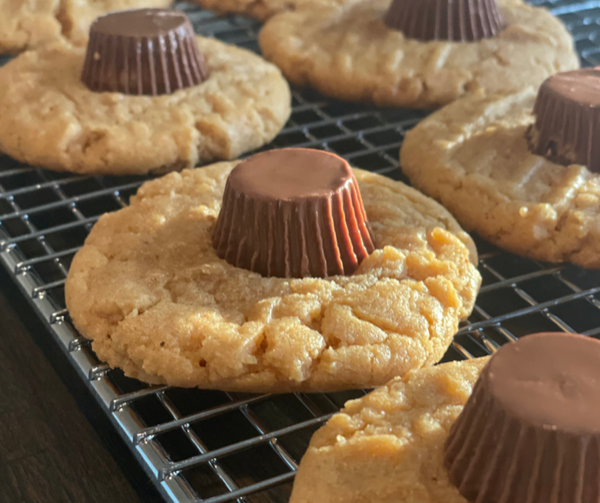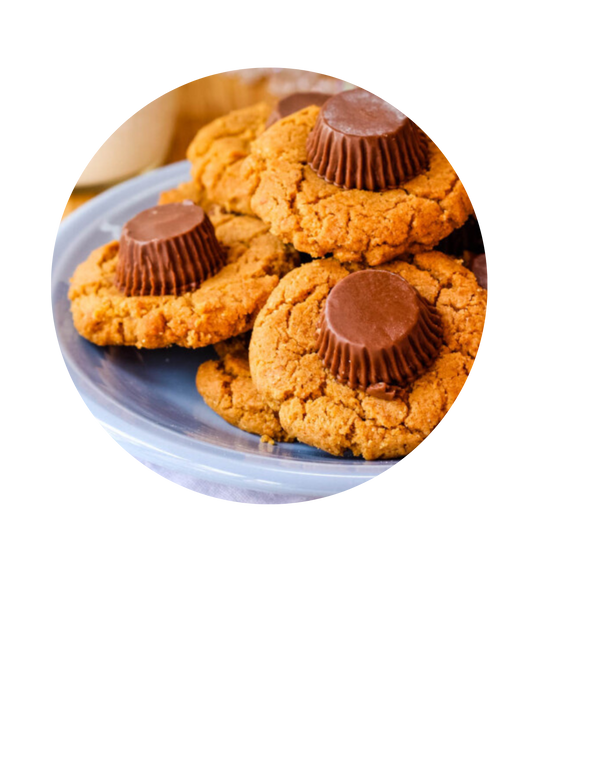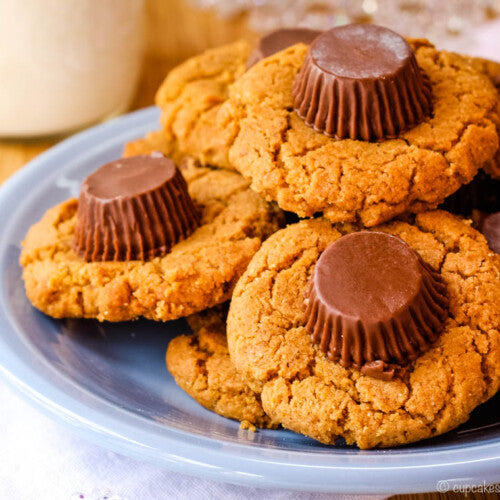 Reese Cup® Peanut Butter Blossom
Introducing our irresistible Reese's Peanut Butter Blossom cookies! These delicious cookies combine two classic flavors - rich, creamy peanut butter and decadent chocolate - for an unforgettable taste experience.
Our Reese's Peanut Butter Blossom cookies feature a soft, chewy texture, with a Reese's Peanut butter cup placed in the center of each cookie. The rich peanut butter flavor is perfectly balanced with the sweetness of the chocolate, creating a delicious and satisfying treat that you won't be able to resist.
Made with only the highest quality ingredients, including real butter, fresh eggs, and Reese's peanut butter cups, our Reese's Peanut Butter Blossom cookies are baked fresh daily for the ultimate indulgence. These cookies are perfect for a mid-day snack, a dessert after dinner, or even paired with a glass of milk for a comforting treat.