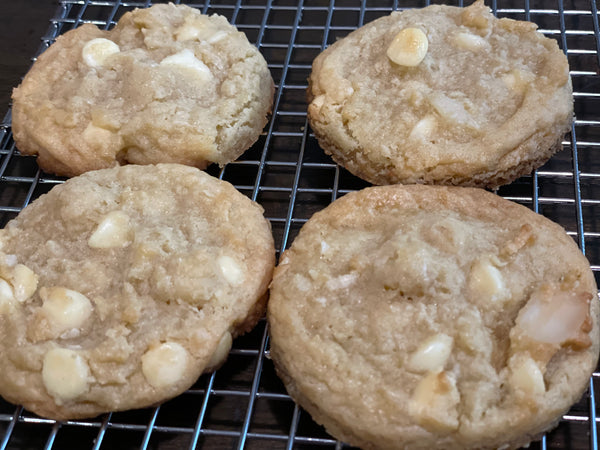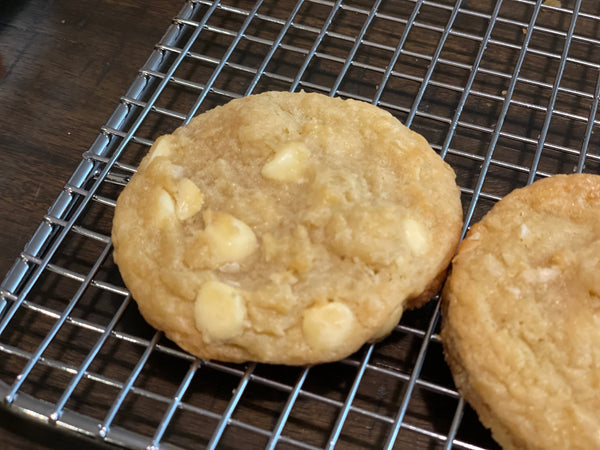 Indulge in the irresistible flavor of our White Chip Macadamia Nut Cookies, a delectable treat that is sure to satisfy any sweet tooth. These cookies are a delightful combination of creamy white chocolate chips and crunchy macadamia nuts, making them a true delight for the senses.
Our White Chip Macadamia Nut Cookies feature a soft and chewy texture, with a delicious nutty flavor that is perfectly balanced with the sweetness of the white chocolate chips. Each cookie is baked to perfection, ensuring the perfect texture and flavor that will leave you craving more.
Made with only the finest ingredients, including real butter, fresh eggs, premium macadamia nuts, and white chocolate chips, our White Chip Macadamia Nut Cookies are baked fresh daily for the ultimate indulgence. They're perfect for a mid-day snack, a dessert after dinner, or even paired with a cup of tea or coffee for a relaxing treat.
Order a batch for yourself or as a gift for a friend, and experience the pure indulgence of our White Chip Macadamia Nut Cookies. They're the perfect treat for any occasion, and are sure to become a new favorite in your cookie jar. So go ahead and treat yourself today to this white chocolate and macadamia nut masterpiece!